Here at DollarDays, our goal is to be the best supplier possible for all your wholesale needs. To accomplish this goal, we often work with schools, nonprofits and small businesses to support a wide range of projects and missions. Since school supplies are a necessity in these industries, we've developed our own line of school supplies called Big Box.
Shopping in bulk, especially online, should never be a stressful process. Whether shopping for a classroom or for a large service project, many people have trouble finding all the necessary items at reasonable prices, which is why DollarDays offers customers as well as businesses a user-friendly, wholesale option.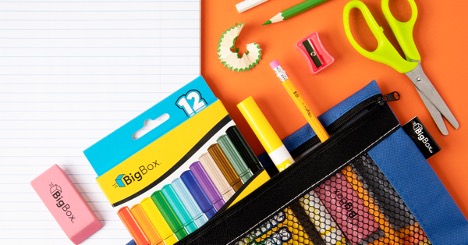 Our Big Box line was created to give a new meaning to school supplies: clean, simple and affordable. We are so proud of the quality of our 2022 line and know that these items are perfect for instances such as schools purchasing supplies for the upcoming school year or nonprofits assembling outreach kits.
At DollarDays, we take into consideration that many are working on limited budgets and purchasing for large audiences. We strongly encourage you to explore our 2022 Big Box products and reach out with any questions. We're extremely excited about the impact these items will have on your community and would love to hear your feedback!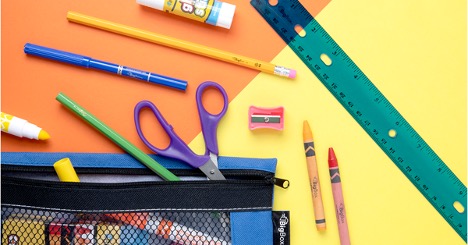 Shop all Big Box today:
• Big Box of 5" Safety Scissors
• Big Box of 5" Pointed Scissors
• Big Box pf Glue Sticks
• Big Box of Rulers
• Big Box of Pink Wedge Erasers
• Big Box of Pencil Sharpeners
• Big Box of Two-Pocket Folder
• Big Box of Two-Pocket Folder with Prongs
• Big Box of No.2 Pencils
• Big Box of Blue Pens
• Big Box of 12-Count Yellow Highlighters
• Big Box of 8-Count Washable Broad-tip Markers
• Big Box of 12-Count Washable Fine-tip Markers
• Big Box of 12-Count Colored Pencils
• Big Box of 8-Count Crayons
• Big Box of 24-Count Crayons
• Big Box of Pencil Boxes
• Big Box of 3-Ring Pencil Pouches