One of the positives to come out of the Covid crisis, is the realization of just how much we can accomplish virtually and how to rethink how we work. Not only did the pandemic transform the way we work, it even sparked the development of new businesses.
If you've ever thought about starting a small business, now is a great time to get started. Unfortunately, sometimes getting started is the hardest part. Lucky for you, we've got some great ideas to inspire your next business venture.
Online Teaching
A quick Google search will reveal hundreds of opportunities to teach right from your very own home. Many of these jobs are teaching English and do not require any special certification. However, if you have expertise in a specific skill or subject matter, there is likely a virtual school you can join and teach for.
This is a great business to start because it requires very little initial investment. You'll need some kind of computer and internet connection to start. With DollarDays' wholesale pricing, you can find all the computer accessories and parts you need to make your online teaching experience successful.
Online Reseller
Another idea for a small business is to become an online reseller. Since many consumers have shifted to online shopping (even before Covid and definitely more so after), online resellers often make quite a profit. If you've got a passion for clothes and fashion, this could be a great option.
Many resellers get their wholesale products from DollarDays. This can be a great business for someone with specialized knowledge of certain products or industries or has excellent marketing skills.
Anyone who chooses this path, in addition to the products they plan on reselling, will need their own office and shipping supplies. Buying office supplies in bulk can save you more money in the long run, especially as you get your business up and running.
Dog Walking
If you prefer to get outside and start a business that will keep you moving, start a dog walking business. As people start heading back to their offices and traveling again, those Covid dogs will need to be walked!
This is another business idea that requires very little in way of start up costs. Most pet owners will likely give you the basics like a leash but DollarDays can help with any additional pet supplies you might like to become your neighborhood dogs' favorite walker. To get started, simply start advertising who you are, your rates, and your love for dogs.
Catering or Baking Business
Got a love for cooking or baking? Try starting a catering or baking business. Start with just a few of your specialties and brainstorm where you could set up a small shop. Summer fairs and outdoor events are a perfect place to start. Friends or acquaintances who are hosting baby showers, bridal showers, or even small weddings would likely be interested in giving you an opportunity to show what you can do.
It's easy and cheap to set up a website and start taking orders. DollarDays has everything you'll need from kitchen and dining supplies to binders for files and orders.
Starting a small business can feel intimidating. But if you stick with doing what you love and look for ways to save (like by taking advantage of DollarDays' super low prices on essential wholesale products), you can start succeeding in no time!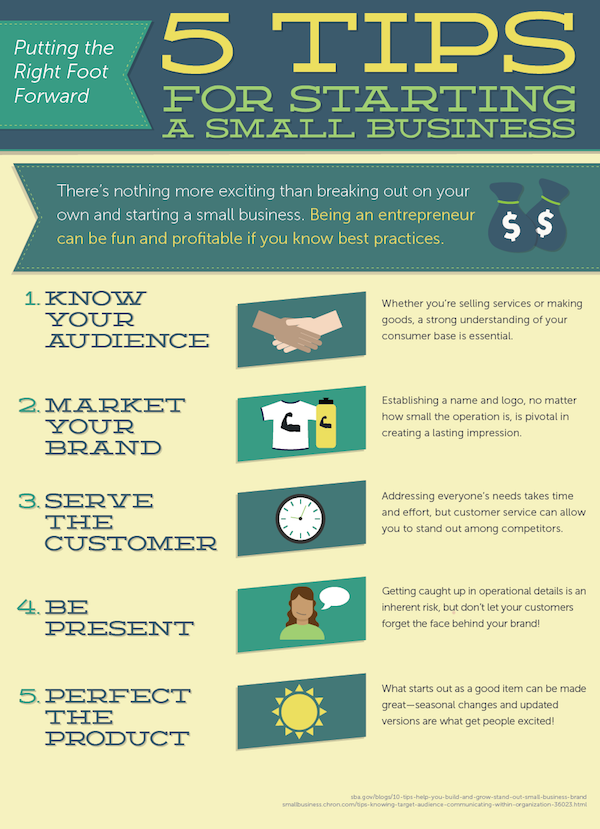 For more information for aspiring small business owners, check out this post!
Tips for Small Business Owners to Celebrate National Small Business Week