Purchasing quality wholesale products is necessary for the successful operation of any retail business. The right price, excellent customer service and flexible policies are a must when deciding on a wholesaler. For the flea market entrepreneur, finding the right wholesale products at the right price can mean the difference between success and failure.
Many flea market vendors buy inexpensive wholesale products in bulk and sell them for hefty profit. The key to flea market
success is choosing the right product and offering it at the right price. Flea market customers are looking for a bargain. The average shopper is searching for the lowest possible price for the product they are seeking. They want a quality product, but most importantly, they want the best value for their money. Your business is competing with other vendors in the same space. Many flea markets have multiple vendors that sell the same product. This is why it is so important to choose the wholesaler that will give you the best bang for your buck.
Some wholesale products are more popular and profitable than others in the cutthroat world of flea market vending. Small items such as sunglasses, socks and costume jewelry sell very well at flea markets. Seasonal items, such as swimsuits in the summer, back to school items in the fall, holiday products in the winter, and hats and jackets in the spring sell exceptionally well.
Items that are sold for $5 or less attract the customer and encourage them to spend more. When purchasing wholesale products, look for products that can be bought cheaply in bulk. Also, keep the price points as low as possible. Having items in your vendor booth that cost $1 or less is an excellent way to draw crowds to your table and increase your profits. Your booth should be well organized and neat. Set up displays that resemble a brick and mortar store. This will give your business a look of authenticity and have your customers coming back for more.
There are several important factors to look for when choosing the right wholesaler. The first thing to consider is the wholesaler's minimum order requirement. A good wholesaler will allow small businesses to purchase items in smaller quantities, such as one case, to make sure the product is the right fit for the business owner. The second is shipping costs. These can easily eat into your profits, so it's a good idea to get the best shipping price available. Some company's offer free shipping if the customer purchases a certain amount of merchandise. Since wholesale products are often priced by the truckload, prices are lower and more affordable to the retailer. Look for wholesale companies that offer a wide range of products at warehouse prices.
Choosing the right wholesaler is essential to the small business person looking to make a profit. There are wholesale products available for almost anything you want to sell. From back to school items, to name brand clothing, dollar store items to baby supplies, there is no limit on the possibilities of wholesale products available to the ambitious entrepreneur.
You can buy wholesale jewelry online from sources that will give you a great profit margin as a reseller, which gives you a great leg up on the competition as well. By being able as an entrepreneur to buy more quantity in bulk, you'll be able to replenish your supplies, providing customers with the full range of jewelry items more consistently. Your customers can find costume jewelry, fashion jewelry, CZ jewelry, body, and gold jewelry at rock bottom prices from sites such as Dollar Days, which has regular deals to help you save even more.
Buying jewelry at wholesale and bulk prices from a dealer you can trust makes good economic sense. You can save a phenomenal amount of money by doing this–both in an economic downward trend and in a bull market. Get ready to save up to 75% off of shipping costs, and an additional 5% off with Dollar Days' Platinum Program. You can purchase necklaces, bracelets, silver jewelry, earrings, hatpins, birthstone jewelry, anklets, and more online, from a trusted name in wholesale goods.
Dollar Days sells wholesale because it makes better economic sense for everyone involved. Wholesale jewelry sales are the best option for retailers who want a wide range of items designed for a diverse range of buyers. And because Dollar Days sells such a diverse range of jewelry, almost any retail business that sells jewelry benefits not only from the huge savings, but the diversity of merchandise available as well.
Buying in bulk saves you an incredible amount of money over time. Staying ahead of the competition, saving yourself thousands of dollars, while at the same time being able to offer your customers the widest range of jewelry possible makes good business sense, and will also add to a retailer's overall reputation and brand recognition in the community or online.
Dollar Days also has accessories and repair items for retail jewelers with an eye toward optimum care and upkeep of their
valuable merchandise. You get the full range of wholesale jewelry items with Dollar Days' money-saving line of decorative items that literally cover your customer's head to toe in stylish, fun, and complementary jewelry. Being able to offer your customers the accessories that can clean and repair their jewelry also helps keep you one step ahead of most jewelry retailers.
As a leader in wholesale items of all types, Dollar Days' prices are hard to beat, and you can get an edge on the competition by buying more in bulk–and saving more as well. When you buy wholesale jewelry online, you're doing yourself and your customers a huge service, by being able to pass the savings onto them as well as yourself!
E-Commerce: FREE SEO Tools From Google – Jun 09, 2010
Search engine optimization is essential to the success of any website. If you run an e-commerce website, take advantage of the free SEO tools offered by Google. Some of the features that are available are: Google Analytics, Google Trends, Google Keyword Tool, Google Website Optimizer, Google Webmaster Tools, and Google Traffic Estimator. By using these tools, you can discover what keywords are bringing new visitors to your site, which keywords are converting to sales, which page formats convert best, and the links pointing to your site.
Keeping Things Fresh
Keeping brick and mortar stores looking updated and appealing is a never ending task. If your store starts to look stale, customers will not notice it or be compelled to enter. Changing the look and feel of your store can really help. This article offers some advice on some easy to implement techniques that a store owner can use to dazzle customers and those passing by. To create an atmosphere that the store is fresh and updated might make all the difference.
Picking And Utilizing Your Drop Ship Website Testimonials – Jun 4, 2010
Testimonials on web sales pages has been proven to be an effective sales technique. Choosing the right testimonials to display on your site can mean the difference between gaining your customer's trust and losing it. You must match testimonials to the product benefits which you are focusing on. Choose testimonials that are both positive and provide useful information. Testimonials that back up your claims are always desirable. To make the testimonials seem real, post the person's first name and where they live. Be certain to gain the person's permission to use their testimonial on your site.
E-Commerce: 7 Tips for Success with Pay Per Click – Jun 09, 2010
Pay per click advertising through Google can be an effective method of promoting your website. In order to make the most cost effective use of the advertising, you must know how to use the service effectively. This article provides seven often overlooked tips to maximize the click through rate of your ads. Simple changes such as using capitalization, using numbers in your headlines, and capturing readers' attention by creating a sense of urgency will improve your results dramatically.
To promote our new monthly give away, we wanted to kick things off by listing our top 10 things to buy wholesale!
Consumers buy wholesale products for a variety of reasons. The best part about wholesale is that if you look hard enough, you can find literally anything. No, really. ANYTHING. Listed below are some of the funniest (yet useful for someone) products you can buy in a wholesale lot. You never know, you may come to realize your life could use a few more crystal toe rings or leather chaps.
Buy a box of these and you'll never run out of meditative guardians again.

Keep the box of spares in the attic. When the grandkids come over to play, keep in mind that there's nothing creepier than discovering a box of spare garden gnomes staring at you. That will teach them to stay out of the attic.

For the couple who are hiking the Appalachian Trail for the honeymoon.

For the fortune teller in your life. You tip your mail man and hair dresser around the holiday's, don't leave out the woman who is responsible for your "long, lustrous life!"

6. Buffalo Leather Motorcycle Chaps
A lifetime supply of leather chaps is necessary for any certified motorcycle hound. Maybe purchase a set of the next size up as well JUST IN CASE.

Don't force all the birds in your backyard to stuff themselves in one tree spirit's mouth. Buy a whole box and place one on each tree. If you're nice, leave some out there for squirrel's, too.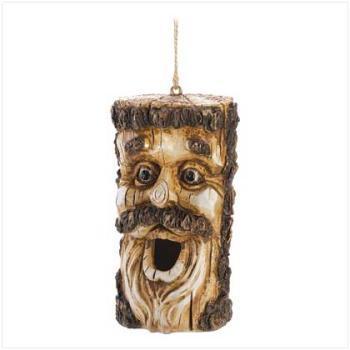 Why buy wholesale? In case you shake your groove thing a little too hard. Or better yet, have a polyester party with your girls and hit the town in, um… style.

Staple these into your skimpy tops and you'll never have to worry about lack of support again. Thank you wholesale.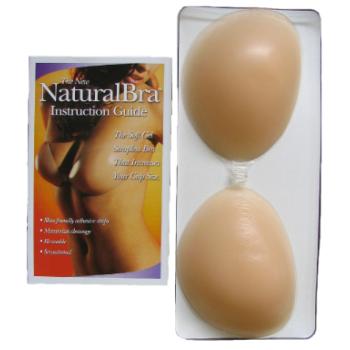 Who doesn't need 50 of these?

Explanations will not do this justice. Described as "your true wildlife decor," it is no longer difficult for the outdoor man to find as many decorative table center pieces for each of his hunting cabins as he needs. We shall dictate this the winner of hilarity.

For owners of brick and mortar stores, keeping things from seeming stale can be difficult. One creative way of making the store appear new and fresh is by rotating stock often – bring those goods that may be on back shelves to the front. For instance, if you are in the clothing business, changing up the displays will create a new look and feel to the business. The same concept applies with regard to your Internet store front. Keep changing things up, switching around the product and constantly striving to have a fresh look – your customers will appreciate it and may even notice something that they missed the last time they shopped.
How do you know which products were rotated and when? It can be a daunting task to constantly be moving inventory and shifting products since most small businesses do not have the staff or resources to make things happen. There is a fairly simple recipe for the success of moving product if you have a brick and mortar store: color code everything (For those on the internet, Google trends may help you figure out what products should occupy that enviable spot on your homepage during certain times of year).
For instance, all products introduced in January could be coded with blue dots. When February rolls around, switch out products and color code those for February with red dots and so on. At the end of the year or a six-month timeframe, if the blue dot merchandise hasn't sold, consider marking it down for "clearance" because the odds of selling it now are diminishing, especially if it is seasonal merchandise.
Change is a very good thing for any small business, especially when the perception of your customers is that your inventory is fresh and evolving. Change implies movement and folks like to do business with a company that is on the move.
If your small business cannot afford to constantly be introducing new goods and services, take heart! A little change in your appearance will dazzle your customers – just make sure to have a whole lot of dots on hand so you'll know where you have been and where you need to be.
How do you give the appearance that your store is constantly fresh and provides a wide offering of merchandise?
Wholesale Clothing News – News to Use about Wholesale Clothing
Maintaining relationships with your wholesale sources is a crucial part of a reseller's business. Staying updated on the sales trends for wholesale fashion items will put your business ahead of the competition. Communicate often with your suppliers and meet in person as often as possible. Meeting suppliers and wholesalers at trade shows is one way to stay in front of the people who make your business possible. Not only will you be able to identify the current marketing trends, you will make contacts with industry experts who will be able to share with you any tips that they are willing to offer
Reaping the Benefits of eBay – Jun 1, 2010
eBay has become a great source for wholesale products. Study the portfolio of the dealers to ensure that you will get the quality of merchandise that you require. Generally, the larger the collection, the higher quality a wholesale store will be. It is a good idea to buy in volume to get the best prices. Keep a close eye on the industry trends to ensure that you will be able to make acceptable profits from the merchandise.
Home Furnishings & Housewares On Roll – Jun 1, 2010
US government statistics indicate that the market for home furnishings and housewares has come through the recession with flying colors. Americans increased their spending in the areas of home furnishings and household appliances during the quarter. In March, unadjusted sales were up at department stores by 12%, at apparel stores by 11.8%, at discount retailers by 10.1%. Reports indicate that consumer confidence is up despite continued high employment, but the US Commerce Department cautions that the rate of unemployment and slow wage growth will most likely curb these gains in the near future.
 
Different Types of Wholesale Products
A successful retailer shares the secrets of choosing which wholesale products which consistently sell well. Leisure products such as iPods, MP3 Players, MP4 Players, DVDs, and Digital Cameras are reliable sellers. People love to buy the latest technologies. When purchased in bulk, wholesale prices can be very reasonable. Other daily use items such as soaps, shampoos, and cosmetics often prove to be reliable as well. As they are affordable and consumable, sales on these products remains steady.
Fast Wholesale and Dropship Furniture for You! – June 2, 2010
Reuben Marley discusses his search for wholesale sources of furniture items. Sellers who want to enter into the furniture market are typically limited by space and shipping limitations. Without a warehouse, forklifts, and a staff to maintain them, entering into the business of home furnishings was often out of reach. One supplier, FastFurnishings.com, has made furniture selling possible for small to mid-sized merchants. Their ordering process is straightforward and signing up for an account is easy with a Paypal account or credit card.
We are all looking for new places to save money. After cutting back on the extras, we start looking at the money we spend on the necessities. One area we can not escape spending money on is our home. Taking care of our home may not be an option, but how much it costs can be. A few simple steps and a few key ingredients can help you to clean and maintain your house and save you money!
Humans are messy
They always have been, and they always will be. That messiness has not changed, but everyday there seems to be a new product on the shelves to clean it up. Our grandparents did not need all these choices. And we do not need them either. Stock up on baking soda, vinegar, soap, borax, washing soda and lemon juice and you will have the solution to anything from dirty floors to grimy windows. Each of these costs pennies per use and none of them are toxic, making them earth friendly, too. Some even serve double duty in the kitchen as part of many recipes. Just combine lemon juice or vinegar with baking soda and you will see a simple, nontoxic chemical reaction that will clean everything from a clogged garbage disposal to the grout on tile floors.
Cleaning up goes beyond floors and windows
For most of us, laundry is an ongoing battle. The piles never seem to end, making laundry detergent a necessary expense. But there is a way to wash a years worth of clothes for the cost of two bottles of detergent! These recipes have been around for years and show how simple saving money can be.
Being frugal is not only for the indoors
It is just as simple and inexpensive to take care of your yard. You can save a lot of money by making your own pesticides and insecticides. Mix soap and water in a spray bottle and regularly spray your plants. This will keep aphids and other bugs from eating their leaves. You can add garlic to add an additional deterrent. The never ending problem of ants can be fixed by pouring boiling water over the mound or by treating them with a mixture made of equal parts of borax and sugar. You already have what you need to enjoy being outside without the frustration and pain of unwanted guests!
We all want to care for our homes and gardens and protect the environment. Special organic products are very expensive and make going green seem out of reach. But many natural ingredients make it possible to go green and frugal at the same time. Nothing could be easier!
We are all looking to save money and time. Thinking out of the box and getting back to basics are the way to do it! What ways do you save money around the house?
Wholesale silly bandz come in a variety of shapes and sizes, making them perfect for creating fun arts and craft projects. Fun-shaped rubber bands come in many forms including cars, animals, dinosaurs, fish, and much more. What's more is that they come in a wide variety of colors. Wholesale silly bandz are a perfect medium for creative craft projects. Here are five quick and fun craft projects that you and your kids can make at home out of fun shaped rubber bands.
1. Customized Belts
Kids can easily create a rubber band belt accentuated by fun-shaped rubber bands. For the base of the belt, you will need approximately 20 2 1/2 by 1/16 inch, regular rubber bands and 5-6 wholesale silly bandz. To create the belt, take two normal rubber bands and tie them together with a knot. Make sure not to tie too tightly or the rubber bands will break. Once you have a link of two rubber bands, attach a fun-shaped rubber band of your choosing to either side of the chain with a knot. Make sure that the rubber band used to tie the knot is the normal rubber band so that the shape of the fun-shaped rubber band is not distorted. Once that is done, continue making chain links of 2 normal bands and attaching them between one wholesale silly bandz, till the belt is the desired length. To fasten the belt, a small safety pin can be used to link the ends together.
2. Fashion Accessories
Adding wholesale silly bandz to clothing items can turn an old shirt or hat into something entirely new and stylish. Select an old shirt or hat and have the kids lay out a colorful design on the piece of apparel. Once the fun-shaped rubber bands are in position, use a hot glue gun to carefully glue the rubber bands into place. Only adults should handle the glue gun.
3. Works of Art
Wholesale silly bandz are a great addition to any piece of art. For children who can't draw very well, they can offer outlets for their creative juices, letting them make art without the frustration. Kids can glue rubber bands into place on pieces of paper and color around them, making wonderful pieces of art that can be displayed proudly on the refrigerator door. Also, the fun-shaped rubber bands can be placed on pieces of art that have already been created to augment their beauty.
4. Create a Book
Creating a book is fun project that can exercise a child's reading and writing skills as well as their creative abilities. Have a child think of a story and write it down. It can be about anything. Take sheets of colorful construction paper and have them write the story on the lower third of the page in magic marker. After the story has been written, allow the kids to glue fun-shaped rubber bands onto the top halves of the pages to illustrate their story. After the rubber bands are in place, they can add more color to the pages with crayons and colorful markers.
5. Stencils
Fun-shaped rubber bands are great to use as stencils for people who don't draw very well. The shapes are preformed, so all you have to do is lightly grip the rubber band and then trace around the outside or inside of the shape with a pencil. After that, the shape can be filled with colors. These can be used to decorate cards or any other art project.
More people every day are turning to the web for shopping. Sooner or later every small business entrepreneur will hear the question: "Do you have a website?" and a yes answer is becoming a real necessity. This situation has a variety of problems.
Mom and Pop have always done business by word of mouth, have no idea how to get started on the web, and aren't even sure it's necessary.
All the jargon is complicated and can be really scary for the novice.
Traditional do-it-yourself websites require computer skills and expensive software.
The alternative of hiring a professional designer is even more expensive.
For Joe's Shoe Repair, the situation can be overwhelming. He doesn't want to promote his service on the global market. He doesn't intend to sell online at all. His only requirement is to extend his word of mouth advertising onto the web for his town. Joe's Shoe Repair just needs a web presence, so that when people in his local community search online for a place to get a heel repaired, they will find him.
If you fall into Joe's category, there are solutions to the problems. There are many reasonably priced hosting companies that provide online software for building a website yourself as part of the package. Companies such as GoDaddy have packages starting at less than $5 per month. Most of them also have customer support teams to help with setup.
However, the quickest, most straight forward way to get a website is to register with a blogging service. You don't have to have any software except your browser. Several organizations provide free space if you are willing to include their name in your web address. There is a slight learning curve to get things operational, but anyone who is capable of running a business can learn to use a blogging dashboard.
Take your time, no one but you has to know it is there until you have it fixed the way you want. The software for most blogs is very user friendly and they all have good help pages. WordPress, the most widely used blogging tool, even lets you set up a static homepage and turn off comments so that you can leave it alone until you need to let your customers know about new developments. Then you simply sign in to access the dashboard and make changes.
<b>Do you have a website? Where do you host it? Who built it?</b>
One of the latest trends that has come to the forefront in the past year is thriftiness. Saving a few bucks here and there adds up over the long haul. Many have taken to home gardening to shave their grocery bills down and that's a positive step in the right direction. There are a couple of things you can do to maximize the effectiveness of a home garden.
Homemade Fertilizer
Supplies like mulch, fertilizer and other equipment from the garden supply store can be really pricey and negate a lot of the cost saving effects of growing your own vegetables. The big number one tip is composting. Almost every bit of organic scraps and leftovers from your kitchen can go into a compost pile in the backyard. Whether it's old coffee grounds, peanut shells or grapefruit rinds, all will make for productive and nutrient-rich soil for your personal garden.
DIY Supplies
You can use old cardboard egg containers as seed starting pods for seedlings. For trellising and other structures, lumber yards are a great place to find surplus wood. Many local businesses will gladly let you rummage through their refuse heap and take away old pallets and other unneeded wood that you can use for fencing or supports. If you'd really like to take the whole concept to the next level, some relatively cheap sheet plastic and scrap lumber can be used for a no-frills, do-it-yourself greenhouse so you can get started earlier without the risk of losing plants to frost.
Seeds, Odds and Ends
While Home Depot and other mega-stores will usually have a decent selection of seeds and starter plants in the spring for you to buy, consider shopping for bulk seeds online to save some extra cash. Amazon can ship you seeds for every type of produce imaginable for free, so if you're a regular customer and order from them frequently you may as well pick up some of your gardening supplies from them. They also ship tools like trowels, spades and the like.
These are just a few ways to start up a great low-cost, organic garden on a budget. For more helpful information, Garden Guides offers plenty of advice on the choice of vegetables and plants you can grow, as well as tips and advice to get the most out of them. Fellow gardeners in your area are also a terrific sounding board for advice and ideas, so make sure to hit up message boards and forums as well as the local farmers' market. If you plan it out right, you can get a superb home garden going for next to nothing, allowing you to eat better and save on fresh vegetables in the long run. So, what are some other good ideas for the perfect money-saving home garden?