Wholesale Closeouts that Make the Cut – July 10, 2010
Grey Eagle Trader company specializes in closeout merchandise. Eagle Trader's merchandise is fun, diversified, and well priced. The company does offer online sales with the option to pick up merchandise at their showroom. The showroom is open Monday through Friday for buyers to view the selection and quality of the merchandise. Special bulk discounts are available when purchases are made over the phone, so be certain to call before ordering.
Survey Says: Amazon is Eating eBay's Lunch – Jul 13, 2010
According to information released by Citi Investment Research and Analysis, Amazon's US traffic growth significantly outperformed that of eBay. In fact, if the trends in eBay's US traffic continue, it will soon be in third place behind Craigslist.com. Factors impacting eBay's falling traffic include transitions to the new pricing policies and to new search algorithms. Continued migration of buyers and sellers from eBay is expected to continue based on unreliable search results in eBay listings as well as new policies which include a significantly higher number of store items in the regular search results.
Sandra Bullock, and the Wholesale Fashion Jewelry Marketplace? – July 14, 2010
Silicone watches are hot items. Just take note of the hot debate sparked by Sandra Bullock's appearance in the movie, The Blind Side, wearing just such as watch. These items are moving fast. With inventory items easily be obtained from a number of sources, sellers are stocking up. One seller that provides a large selection is Judson and Company Wholesale Fashion Jewelry. Judson offers a selection of quality items at a variety of price points. Sellers are sure to find just what they need. Judson also offers fashion sunglasses, hair accessories, and a complete assortment of college jewelry.
Wholesale Prices Drop 0.5 Percent In June – Jul. 15, 2010
For the third month in a row, wholesale prices fell. Coupled with falling fuel prices and the largest drop in food prices in eight years, inflation in the US is staying flat allowing the Federal Reserve to keep interest rates low. However, concerns that lower prices may have a negative long term impact on the economy. Sellers may have a more difficult time passing through price increases to boost revenues as the economic growth within the US remains sluggish.
Back to school. Back to shopping. Back to spending. Back to headaches. Why not avoid the headaches this year and save a little money doing it as well?
One Man's Trash Is Another Man's Treasure
Garage sales, thrift stores, consignment shops and flea markets comprise the 21st-century rendition of the Island of Misfit Toys. They are renowned for containing treasures at bargain-basement prices. Designer clothing, gymnasium equipment, musical instruments, office supplies and the like are simply waiting to be hawked away. Laura T. Coffey of MSNBC, writes: "On certain days of the week, some thrift stores allow you to fill an entire bag with clothing and buy it for $3 or $4." What a back to school bargain.
Dial It Up
Online shopping has long been known as back to school bargain alternatives to traditional shopping, forever altering the schematics of shopping. Buying clothes and textbooks online are – well, textbook back to school shopping tips. If you're looking for a place to find great bargains…I think DollarDays knows just the place
Think Tax-Free
In some localities, governments host tax-free holidays. In an era of 6-10% sales taxes, this can lead to hundreds of dollars in savings, especially as the average mom spends $1,200 per child for back-to-school needs. Find out more about tax-free holidays
Fight the Man
Forgive the 60's mantra, but the flower children may very well have been onto something. Brand names – Hollister™, Abercrombie™, Nike™, etc. – are designed to do one thing: make the wearer feel more important. Teach children something about personal security and don't bedeck them in expensive apparel just to "fit in." You can find great cheap clothes to fit your kids at great prices if you know the right places to shop.
Back to school shopping season is here. Have you stocked your shelves with all the wondrous things that parents will need to buy for their children? Well, if you're looking for backpacks there's no better time than now to make sure that your shelves are chock full of merchandise!
Today and tomorrow only, DollarDays is offering $3 wholesale backpacks. So rush on over and make sure to stock up before the school year begins.
Online businesses and websites are getting free traffic from search engines every day. Search engine traffic is where you can find visitors who are looking to buy a product or service. For example, if someone was looking for the best prices on lawn mowers, they would likely type "cheap lawn mowers" or "lawn mowers on sale" into a search engine. That is the type of visitor that will likely buy a product. When websites rank for keywords that that indicate an users intent to purchase, they will see more purchases than when they rank for keywords that might indicate a shoppers intent to compare prices or features.
So how do you get your website to the top of search engines for phrases like "cheap lawn mowers"? Well you have to know how search engines work. Search engines will rank websites based on their authority. Authority will come from links pointing to a website. If a website links to your website, then you will have more authority with the search engines, thus, they will start to rank you higher in the results. The key is to get links with the correct anchored text. In the example, you would want the link to say "cheap lawn mowers". This tells the search engines what your website or page on your website is about. They will then start to rank you higher for that phrase and other phrases that are similar to that.
What it boils down to is keyword anchored links pointing to your website. The more the better, and the better quality of the links the better. A quality link is one that comes from an authority site to your site. A link from a friends blog that has nothing to do with lawnmowers will not help as much as a link from the John Deere website would. John Deere has good authority with the search engines and is relevant to your website. The more quality links you can get, the faster you will rise in the search engines rankings.
If you are in a niche industry that has pretty low competition in the search engines, then you can get only a few links and probably rank well in the search engines. One way you can get links to your website is through article directories like:
Those websites allow anyone to post an article. In exchange for the free content you are giving them, they will give you links to your website. This comes in very handy because you can choose your anchor text of that link. The more links you have to your site, the higher the search engines will rank you.
AllPetMemorials.com Launches Personalized Pet Memorials With PETCO.com – July 09, 2010
PETCO realized a growing market for pet memorial products. In an agreement with Milano Monuments in Cleveland, OH, PETCO will offer pet memorial products through its website, AllPetMemorials.com. The new product line will include dog and cat headstones, pet urns, and pet memorials. Additional distribution channels will be veterinary offices, pet retailers, pet cemeteries, and pet crematoriums. Personalization will be available to AllPetMemorials.com customers by allowing them to upload photos of their pets which can be engraved on the memorial.
The Big Toy Book(R) Private Sales Are the New Black Friday – July 08, 2010
www.TheBigToyBook.com is making waves with its online private sales membership shopping site for toys. Private sale sites have been rising in popularity in the designer fashion market. The Big Toy Book took the model and applied it to the toys market. Free memberships to the site offer consumers exclusive deals on mass marketed and specialty toys. Savings of up to 70% off MSRP are available while supplies last. Email alerts sales events are sent as the sales go live. The company's vision is to make deals which were only possible on Black Friday available year-round.
 
New iPhone Apps and Wholesale: is it for You? – July 7, 2010
Advances in e-commerce make online shopping easier than ever. The sales game in physical stores and online are changing again with the development of shopping apps for smart phone users. Apps are being developed which allow users to scan product barcodes in retail stores to instantly compare prices at popular online sites such as Amazon.com and eBay.com. Beyond the obvious advantage of increased sales, developing mobile apps offers sellers a unique opportunity to conduct valuable market research. The first step to tapping into this market is to optimize the company website for mobile phone browsers.
News: The New #2 E-Commerce Search Hot Shot – July 9th, 2010
In May, 2010, TheFind.com overtook Yahoo's Shopping search engine as the number two product search engine. Though Google is still the number one search engine for shopping, The Find offers a clean interface and some features which are not found on Google. One feature that makes The Find unique is its coupon section. Consumers no longer have to go to a different coupon sites such as www.retailmenot.com to locate coupon codes. The Find also offers an advanced search capability which makes it simple to narrow searches by price or color. Merchants can list their products on The Find free of charge on a revenue sharing model. If a sale is made through The Find, merchants must split the revenue.
Working as a teacher can get very expensive. The school is not always able to get you the supplies you need for your classroom. Being frugal is a must to have your classroom set up and having supplies for teaching your students. You can find a lot of websites to simply print out worksheets and other items for your class. These classroom supplies are free and a great addition to your teaching.
One way to get teacher school supplies is by checking out discount stores. Dollar Tree carries flash cards, wall charts, stickers, and more. You can check out DollarDays.com for online ordering. These are great supplies at a price that anyone can afford to purchase. If you don't need the volume that DollarDays provides, many stores give discounts to teachers so do not be afraid to ask for this option.
Do not be afraid to use home items and recycle for your art projects. When you need classroom supplies many of these can be found in your own home. There are a lot of art projects that can be made with empty toiled paper rolls. You can also use egg cartons, milk jugs, and many other items from your home. Use your imagination and look up ideas online. Parents love to help out the classroom and will bring these items from home if you just ask them to help out. These will not cost the parents or you anything at all.
Many schools ask parents for gifts for the classroom. You can specify to parents that you would prefer these rather than gifts for yourself. Many parents buy the teacher a gift at holidays. By asking for other items, you can get videos, books, or other items you normally could not afford for your room. Parents do not mind as long as you make it optional. Do not force them to help you and most will be willing to do it.
Use your imagination when teaching your students. Nature is a great way to learn just by stepping outside into the world. Do not feel like you have to spend money on everything. Children can learn just as much from experiences that you can show them or tell them about in a story. This will also help to show the kids that you don't need money for everything.
This list of the top ten wholesale items for a cross country road trip includes a list of items and collections that can all be found on wholesale search site www.dollardays.com.
10. Sunscreen


Nothing puts a damper on a fun old fashioned family trip like spending eleven hours outside at an amusement park and heading back to the hotel looking like the world's largest lobster catch.
9. Earplugs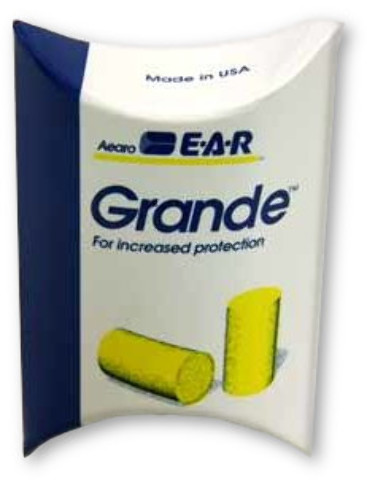 Anybody who has ever travelled with children of any age knows how painful it can be. Problem solved.
8. Dog Leashes


If your taking a four legged friend along, it never hurts to have a few extra of these. And if your anything like Clark Griswold in "Vacation," it probably wouldn't be a bad idea to bring an extra pooch or two.
7. DVD Cases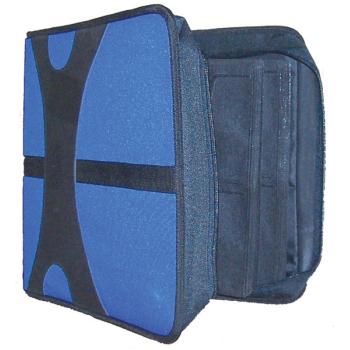 Nothing promotes family bonding like every member of the family being totally absorbed in their favorite movies on their own personal DVD players. These cases hold enough movies to prevent having to talk to each other for weeks.
6. Taffy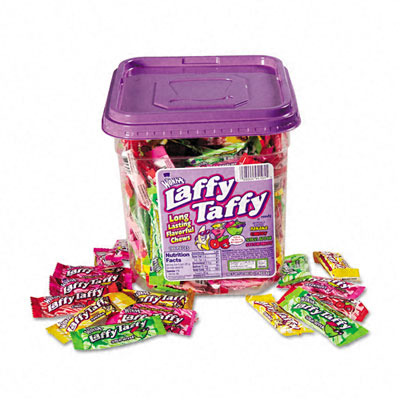 Okay, so they excess sugar might give everyone a little extra energy to burn on the car ride. But a good piece of taffy is almost guaranteed to gum up little mouths, making impossible to whine, complain, or argue with siblings.
5. Stimulants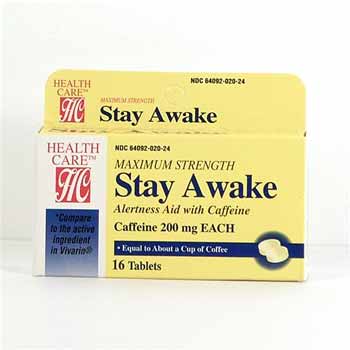 On the ride out to your vacation spot, everyone will be so excited you'll want to drive all the way through in one trip. On the way back, you'll be so ready to be home and out of the car you won't even notice the fourteen hour drive after popping a few of these.
4. Toilet Seat Covers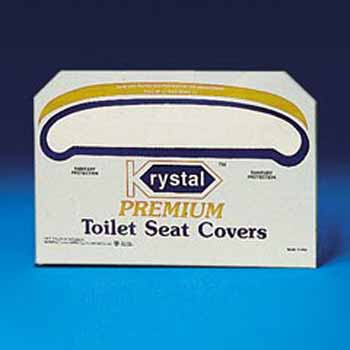 We all know how nasty those truck stop bathrooms can be. Take some of the guess work out of whatever it is that you'll be sitting in by picking up a few of these before you embark on that trip.
3. Anti-Diarrhea Medicine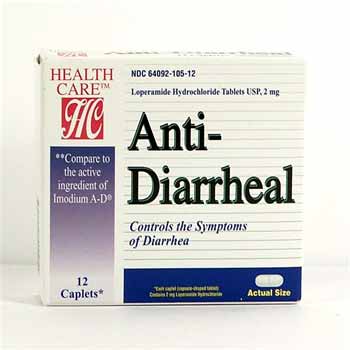 It's a long way from Mexico back to Michigan. Montezuma's Revenge + No Gas Stations = Recipe for Disaster
2. Buckets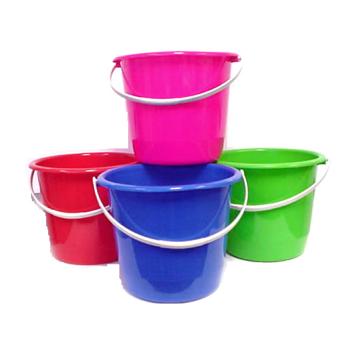 If you're headed to the beaches, what a great way to make sand castles. And this removes the need for frequent bathroom breaks. Just ease yourself to the back of the van and take care of business.
1. Protection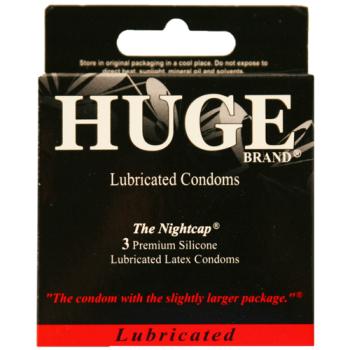 Nothing ruins a twenty-three hour drive home like a little morning sickness…
DollarDays President, Marc Joseph, was recently interviewed on sellingbooks.com. Over the last decade Marc has built DollarDays into a successful wholesaler that competes with the likes of WalMart, Costco, and other discount retailers, and he's done it by cutting costs and being efficient.
A few years ago, Marc was asked to write a book…which he did. The interview is interesting (a lot like Marc), and you get to learn a little bit about the man behind the vision. Did you know that DollarDays is the biggest B2B retail site online? You do now.
Check out the interview, I think you'll find it really interesting. Then come back here and let us know about you. Are you an entrepreneur? What have you done to make yourself seen online and offline?

If your business isn't on Facebook, you are missing out on a huge advertising opportunity. Facebook boasts over 400 million users. There is a good chance that your customers are logging into the social networking site everyday. When you create a Facebook Page you have an opportunity to reach new customers and connect to those you already have.
Go to Facebook Pages and follow the simple sign up procedure. It is free and very similar to signing up for a personal Facebook account. Once your account is activated, be sure to make your page by adding your logo and product images.
Now that you have your business page, you need fans. People become a fan by clicking a link at the top of your page. It is important that you have a personal Facebook page with a few friends. Become a fan of your own business page. Your friends on Facebook will see this on their news feed. They will be given a chance to become a fan. When they do, their friends will also see a message on their Facebook feed and will be given the option to become a fan. Additionally, you can send an e-mail to all of your business contacts letting them know that you are on Facebook. Putting your Facebook link on your business cards and website is another great way to gain fans for your page.
Facebook gives you an excellent way to establish your brand's image. It is highly unlikely that your customers visit your website everyday. However, over 50% of Facebook users log into their account daily. Post a daily status and this will appear on your fan's news feed. Use creative status updates instead of blatant advertising. For example, if you are a flower shop, post a status that says, "ABC Flowers carriers hundreds of different flowers…What is your favorite?" instead of "ABC Flowers 25% off today". This will create an open discussion and people will think of your brand more favorably.
A Facebook business page is a free advertising opportunity. Your link will show up in search engines which means more and more people will be able to locate you on the web. In this competitive world, there are not many opportunities for this kind of exposure. Get on this trend now and watch your profits rise!
A Tisket, A Tasket, Don't Put All Your Eggs Into eBay's Basket! – Jun 28, 2010
Choosing eBay exclusively as a selling venue can be an expensive mistake. Changes in eBay policies over the past two years are admittedly not friendly to small sellers. Unless a seller is able to generate a substantial number of sales in a month, one or two unfavorable feedback ratings could devastate a seller's DSRs. Degradation of DSR rating can result in higher fees or even being banned from eBay for a period of a month or more. Exploring alternatives such as Amazon, Bonanzle, Etsy, Boocoo Auctions, eCrater or even to set up a website is a way to hedge against possible eBay account problems.
Adding Technology To Your Wholesale Website: Multimedia – June 29th, 2010
Using multimedia components on a wholesale website can be an effective method of grabbing a viewer's attention. Studies show that effective multimedia has a 71% higher impact than text alone. Poorly executed multimedia or using too much of it can have the opposite effect. Producing multimedia requires some necessary skills. If a webmaster does not possess those skills, the project should be outsourced. Through the process of idea creation, production, and revision, the goal of the media should be the central focus. The process of multimedia creation takes time and often a significant budget.
Let's Go Shopping for Wholesale Handbags – June 29, 2010
Sources of quality handbags at wholesale appear plentiful, at first. After evaluating the sources more closely, ii seems that most of the sellers of wholesale handbags are not actually wholesalers. This is apparent not only in the prices but also in returns and shipping policies. Handbagshopping.com is a company that has been in the business of selling handbags and accessories at wholesale for 20 years. Their business model is simple and effective: provide a wide variety of high quality products that sell well for their customers. Handbagshopping.com updates its inventory daily so buyers can be assured of the most current product availability.
Amazon Acquires Woot – More than a Daily Deal Site – June 30, 2010
The sale of Woot to Amazon was announced this week. Woot is a distributor which acquires merchandise from manufacturers and sells through a number of channels. Also offered are fulfillment services through a drop-ship program as well as direct sales to retailers. Woot.com's Daily Deals website is by far the channel which generates their highest revenue. Amazon could leverage Woot's distribution channels to sell overstock or returned items. Woot's product acquisition sources will allow Amazon to enhance its own inventory offerings. Some Amazon marketplace sellers are concerned about competitive pricing which they may face on the Amazon platform.