If you're like most people, then you probably use a check card or a debit card to make the majority of your day-to-day purchases. These days, most banks and credit unions offer these cards to their customers for the sake of convenience; because these cards often have Visa or MasterCard logos on them, they can be used anywhere that such credit cards are accepted. Unfortunately, it's all too common for people to use their check cards for virtually every purchase they make. In doing so, it's easy to overspend – or to end up with a negative bank balance and a lot of overdraft fees.
The Problem With Plastic
Swiping a check or debit card when making a purchase can take a bit of the reality of out spending money. Even if you know you're low on cash – or that the purchase you're about to make isn't all that necessary – it's easy to push those concerns aside and whip out your check card. In the space of a single day, you can use your check card several times, slowly whittling away your checking account balance all the while. When your bank statement arrives, unpleasant surprises often do, too.
Cash In Hand Keeps You Accountable
If you find yourself getting into financial trouble because of overly enthusiastic check card usage, there is a way to mitigate the problem: carrying cash. As old fashioned as it may sound, having to count out twenties, tens, fives and singles to pay for something brings home the reality of just how much you're actually spending. As you watch your stack of cash slowly wither away, you're getting a clear reminder about how much money you're flying through.
Divvy Up Your Cash On Payday
A great way to stay within your budget is by carefully divvying up your cash on payday. Pay your usual bills, then determine a reasonable amount for various daily expenses. For example, you might set aside $100 for your lunches for the month, or $50 for incidentals. Take that money and put it in separate envelopes; label each one with its intended purpose. Each morning, take the cash that you intend to spend out of the relevant envelope. When it's gone, it's gone – don't cheat! You'll be amazed by how much less money you spend by using this method.
Put Leftover Cash In A Savings Account
Although it won't always happen, there's a very real chance that you'll end up with extra cash in those envelopes at the end of certain months. Instead of running out and spending it on frivolous things, make a habit of putting it right into a savings account or a "rainy day" jar – or use it to save up for something special, like an HDTV or a new computer. Once you reach your goal, you can spend that saved money with a clear conscious, knowing that you've been sticking to your budget. Reigning in your check card use is a really great way to live more frugally.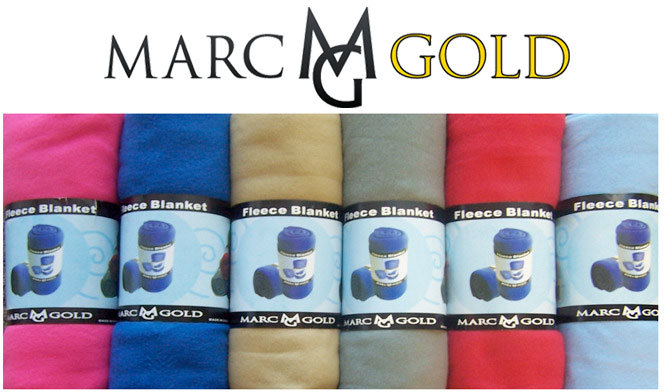 This has been one of the coldest years on record. Which is how we know that no matter where you are, 2009/2010 has probably been the year of the winter chills.
Luckily for you, DollarDays has the prescription to end your suffering. Marc Gold brand Fleece Blankets are on sale right now at DollarDays. For the next two days, when you use the code 12MGFL (or click on the button below while you're logged into the site), you will get 12 Marc Gold fleece blankets for free with every 12 that you purchase at $3.99.
So don't delay, get your marc Gold brand Fleece Blanket right away.



When it's time to cut the budget, fast food is often one of the first things to go, and rightly so. If you're in this position, you're not alone. The Wendy's/Arby's group recently posted a loss of $393.2 million .
Eating in is almost always a much cheaper and healthier option. In fact, a tighter budget can be a good opportunity to try your hand at a little fine cooking. You may find that you eat a lot better anyway.
It's hard, however, to deny yourself a treat every now and then. Also, modern life is busy. Sometimes it's difficult or even impossible to face the big job of cooking followed by the bigger job of cleaning up and putting away leftovers.
When planning your budget it's always wise not to be too draconian about what gets cut. Be realistic about your decisions, especially when it comes to little extras like fast food. Making some small allowances for dinner out helps family morale and encourages moderation.
Beyond just cutting back, there are ways fast food lovers can have their burger and eat it too. As consumers we usually reserve our critical thought and healthy skepticism for bigger ticket items like cars or home electronics, but living more simply means questioning even the small purchases. As many credit card holders have found over the last few years, those little choices can lead to significant financial consequences.
Looking at your eating out habits with a more critical eye can save you serious money
First, scale down. Maybe you don't really need the portions they're offering. Ever try a kid's meal? They're much cheaper, often just as satisfying, and you might even find yourself getting nostalgic. Dairy Queen even throws in some ice cream.
Coupons are a great way to go and printable coupons are becoming more common online.
Also, remember that these are businesses that are trying to maximize their profits while trying to deliver more to the customer. Many chains even hire expensive consultants to work the alchemy of cutting costs while increasing sales revenue.
One way many restaurants do this is by pushing their cheapest products to the forefront. An example of this is found at Panda Express. Every plate comes with 1-4 entrees and your choice of chow mein or fried rice. These sides are easy to make in large quantities, have little or no meat, and are made from the cheapest ingredients.
This is good, but the entrees are the main attraction. So why waste money on the sideshow? If two people simply buy one 4-entree plate and share the side dish the meal is just as satisfying as buying a couple of 2-entree plates and costs less by nearly half.
By no means are these tips exhaustive. There are plenty of great ways to find good deals and save less on eating out. What you know, others may not. Take moment and give us all the low-down.
Just as you can't squeeze blood from a turnip, it's not easy to find savings by looking at portions of your life where you don't spend very much.
That's why G.E. Miller writes at 20somethingfinance.com about the importance of seeking savings where you spend the most money.
Miller cites a report from the U.S. Bureau of Labor Statistics showing that the average household devotes more than half of its annual expenditures toward two categories – housing (34.1%) and transportation (17.6%).
So if you really want to live more frugally, suggests Miller, it makes sense to take a hard look at your housing and transportation expenses.
For instance, if you live in or near a big city, using public transportation, walking or bicycling might be able to save you a big chunk of the $8,758 that the Bureau of Labor Statistics indicates the average family spends on transport.
Of course, as many of Miller's readers point out, people trying to reduce both housing and transport expenses may encounter a Catch-22 scenario. You can usually find cheaper housing in an exurban or rural area, but those places tend to have poor public transport options. Or you can move closer to a big city and cut your transport expenses but have to contend with an expensive housing market.
How can you get around this dilemma?
On the transportation side, even if you need to drive a car, the type of car you drive can have a major impact on your finances. If you drive a large gas-guzzling SUV, you may be able to trim your fuel bill by downsizing to a compact or mid-size car.
Even if that's not realistic because you need to transport a lot of people and/or packages in your vehicle, you might be able to still find savings either by choosing the most fuel-efficient car in its class (check the U.S. Government's Fuel Economy website to compare mileage ratings) or by shifting to a less luxurious nameplate. For example, the Ford Motor Company owns both the luxurious Lincoln and mainstream Mercury brands. Buying the least expensive Lincoln SUV (the MXK) would require more than $38,000, but you could save a boatload of cash by choosing the Mercury Mariner instead for as little as $23,000 and change.
Similarly, even when it comes to housing costs, you can often find deals (especially in this real estate market) if you're willing to be flexible. Are you willing to sublet part of a house from a homeowner having trouble making payments on her mortgage? If so, you could potentially do a good deed (helping the homeowner avoid foreclosure) while simultaneously getting a good deal on a home in a good location.
Loans can be hard to get in this climate, but if you have the cash, you might also be able to find good deals on housing in prime locations by including short sales, foreclosures and real estate auctions in your search.
Have you successfully figured out a way to lower transportation and/or housing expenses? Or do you think that lowering expenses in those areas is unrealistic and that people are better off applying frugal habits in other parts of their lives? Have your say in our Comments section below!
On the surface, it sounds crazy, but these days various types of businesses are experimenting with a format where customers are allowed to pay whatever they want for a service or product.
The trend has been going on for years, as can be seen in this 2007 Springwise trendspotting article about restaurants in cities including Denver, Salt Lake City and Vienna allowing customers to choose their own prices (and sometimes even portion sizes).
Today, it looks as if each of those restaurants is still going strong, which is some accomplishment in the unforgiving restaurant industry, especially in a recession.
Some of the restaurants in question do seem to have combined the pay-what-you-wish concept with progressive social activism, which may help them attract a clientele willing to engage in good faith and support the concept rather than freeloading and mooching of the proprietors.
In any case, the concept is not limited to restaurants. The best known example of pay-what-you-wish might be the opaque pricing site Priceline.com, where customers can bid for hotel rooms and rental cars by offering to pay whatever price seems fair to them.
Of course, Priceline is not a true pay-what-you-wish concept since there is a hidden price for each city or category below which rental car companies and hotel chains will not provide inventory. You can offer to pay $5 for a 4-star hotel in New York City, but the hotel is under no obligation to accept.
On the other hand, Priceline does seem to have carved out a sustainable niche that allows customers access to good deals while also simultaneously giving hotels and car rental chains the ability to dispose of excess inventory without eroding prices across the board.
The question of course is whether pay-what-you-wish pricing makes sense in the big picture. A recent article on Inc.com's Retail blog by Tom Szaky, co-founder and CEO of TerraCycle, shows that the concept may have relevance for the general retail world. Szaky reported on his blog that TerraCycle had moved from a pure dot.com model into the brick-and-mortar retail world by opening a pay-what-you-wish retail store.
In defending/justifying his decision, Szaky pointed out that the concept has worked in other industries, including music where bands like Radiohead have managed to make money by selling digital albums and letting users choose whatever price they think is fair.
The model may work best where the incremental costs of each additional product sold are very low or even non-existent (i.e. digital content) or where brand loyalty (rock bands) is high.
On the other hand, one could argue that auction sites like eBay prove that retailers don't need to set prices to make money. As long as buyers are operating in a situation of perceived or real scarcity, they will compete among themselves to set a price that may in fact be higher than what a retailer would get if he/she had set the price to begin with.
What do you think? Would you ever let your customers choose their own prices for some of the products or services you sell? Have you participated as a seller in any auction sites such as eBay? Share your thoughts and experiences in the comments section below!
Those who enjoy living a Frugal live generally try to avoid debt.
Debt is bad financially of course because it involves paying interest, thus ensuring that whatever you've purchased ends up costing more in the long run than it would have if you paid the whole price up front.
Debt can also make you feel bad, knowing that if a financial emergency like a job loss occurs, you're still on the hook for whatever you owe (plus interest).
So, if you have a mortgage or any other large debt such as a Home Equity Line of Credit (HELOC), you might be tempted to prepay the mortgage/debt in order to reduce your debt as fast as possible and save money on interest payments.
But is that always a wise financial decision? The author of My Life ROI financial blog writes in his post "To Prepay Your Mortgage Or Not" that it might make better sense from an economic standpoint to resist the temptation to prepay your mortgage (provided that you have a reasonable mortgage interest rate, of course).
For example, if you have the investment skills to earn 8% in the stock market, why would you want to prepay a mortgage that cost you only 5% interest? (Remember that if you itemize your tax return, you may get a deduction on home mortgage interest too.)
So does the argument on not prepaying a mortgage hold water on close examination? Perhaps, but even the My Life ROI blogger acknowledges that completely paying off a big debt can have major psychological benefits for lots of people.
It's also important to note that lots of people end up losing money investing in stocks, commodities and other financial interests. If you opt to play the stock market instead of paying off your mortgage and your investments go sour, you'll still have to make your mortgage payments plus work harder to make up your losses in the market.
Ultimately, the choice depends on individual psychology and risk tolerance. If you have an iron stomach for debt, a low interest rate mortgage and good investment skills, opting not to pay off your mortgage early could make sense. But for many people, the prudent, safe and frugal thing to do would be to put at least some extra cash toward paying down your mortgage early when possible.
Does prepaying a mortgage make sense to you? Or would you rather use free cash toward investments? Make your case in the Comments section below!
Dollar Days Blog is pleased to share the expertise of Peter Shankman, founder of Help A Reporter Out (HARO).
Dollar Days Blog (DDB) – Please tell us a little about yourself and HARO.
Peter Shankman – Since I founded HARO in 2008, it has become one of the fastest-growing social media companies in North America. Every day, HARO brings nearly 30,000 bloggers, reporters and journalists, over 80,000 news sources and thousands of small businesses together to tell their stories, promote their brands and sell their products and services.
Since its inception, HARO has published more than 60,000 journalist queries; has facilitated nearly 7,000,000 media pitches, and has marketed and promoted over 2,500 brands to the media, small businesses and consumers.
HARO is entirely free to sources and journalists. Unlike a majority of social media companies, HARO is independently owned and funded and has been profitable since day one. HARO's tagline, "Everyone is an Expert at Something," proves over and over again to be true, as thousands of new members join at helpareporter.com each week.
Beyond HARO, I would describe myself as an entrepreneur, author, speaker, and worldwide connector.  In addition to HARO, I am founder and CEO of The Geek Factory, Inc., a boutique Marketing and PR Strategy firm located in New York City, with clients worldwide.
DDB – It sounds like HARO is meant mainly for reporters. What are the advantages for small business owners?
Shankman – HARO provides small to mid-size businesses with 75-80% open rates on the ads that headline each of its thrice-daily email digests containing reporter queries. HARO also helps many small businesses directly market to their key audiences and make money. Everyone who receives the HARO newsletter must opt-in, meaning they choose to receive the e-mail. The advertising messages are custom-written either by HARO founder Peter Shankman or by a HARO family member and presents the product or service in a fun and positive light that highlights its importance and utility. Furthermore, since HARO is a digital newsletter, hyperlinks are directly embedded within the message.
DDB – How can media exposure help a small business? Do you have any success story examples from your clients?
Shankman – Media exposure pushes a product or service into the spotlight, instantly gaining consumer focus and attention. The best way to demonstrate HARO's success is with by citing the successes of our users.
For example, Michael Jordan, owner of BullyStickDirect.com, called the response to his ad 'overwhelming' and noted that he received about a 2,000% increase in website hits the afternoon his ad appeared and into the next day. Not only was HARO the most successful advertising venue Mr. Jordan had tried, he's also used HARO to achieve additional visibility by getting quoted in a book and major publications simply by responding to HARO queries.
Another HARO user, Jason Sadler, has called his HARO ad the 'tipping point' for his website, IWearYourShirt.com. Sadler said his first ad helped him sell 2-3 months worth of shirts in days, moving $8000 worth of merchandise and generating 'a ton' of press exposure.
DDB – Since HARO is itself a small business, what are some of the decisions you've made that enable HARO to compete with larger players?
Shankman – HARO was originally conceived as a Facebook group. Since Facebook caps group emails at 1,200 people, an e-mail newsletter was started. As HARO's readership grew, HARO realized that there was great potential to include a simple, subtle, and creative ad at the top of each message.  As a small business of its own (HARO has only 6 full-time staff members), HARO has generated $1.4M in revenue in 14 months. By utilizing technology and automatic distribution services, HARO is able to keep its overhead low while, at the same time, continually offering high yield ROI on its ads.
DDB - What are some of the best decisions you've made as a small business owner?
Shankman -
A) Hired people whose skills complement my own.
B) Listened to people I trust; ignored the naysayers I didn't.
C) Believed in my idea.
D) Listened to my customers and audience. Constantly.
We spend a lot of time talking on this blog about ways to save money, stay out of debt and live frugally.
Living within your means is important, but it's also good to have some balance in your life. Over at Personal Finance Advice, guest writer Rebecka O. delves into the issue of excessive saving.
In her article "Why I Don't Save Money," Rebecka shares a story about her mother who died with more than $1.5 million in savings — along with unfulfilled dreams of visiting Europe, attending a Broadway show, gazing at the Pacific Ocean and seeing penguins in the wild.
Rebecka says that her mother lived frugally and that she herself shared those frugal tendencies until her mother's death, at which point she came to question the value of saving money if it meant missing out on longed for experiences.
So Rebecka devoted herself to fulfilling her most important lifelong dreams. In about six years, she blew through her entire share of the inheritance – about $300,000.
The responses by readers to Rebecka's story are interesting in their own right. Some people questioned whether Rebecka should have spent the entire inheritance. Other readers were OK with her spending the inheritance, but criticized her choice of even delving into retirement savings to fund her goal of fulfilling all her dreams. Several readers suggested that Rebecka should have sought some balance or moderation, splurging on some dreams while saving some of the inheritance.
Be sure to read Comment #13 by Pat Merritt which contains a nice story about Pat's own experiences with saving and the satisfaction she has received from spending on time with her family and a special artwork purchase. Here is an excerpt from Pat's comment -
"You see, frugality is not just saving for retirement, or a nebulous future that may not come. It's also getting the things that you really want now. It's a decision making mechanism that lets you decide what is important to you and to set out and get the things that really matter."
Do you agree with Pat's definition of frugality? Do you try to minimize expenses in order to save the most possible money – either for a rainy day or to build an estate for your family? Or do you believe that money should be used sooner rather than later to fulfill your most important dreams? Or is some compromise path the best? Share your perspective in the Comments section below.
Last year the government's Cash for Clunkers program got plenty of attention for giving individuals financial incentives to trade in gas guzzlers in exchanger for newer, more fuel efficient replacements.
Cash for Clunkers was then followed by in many parts of the country by other programs that promoted energy efficiency by giving rebates that encouraging consumers to upgrade from old appliances to more efficient Energy Star-rated models.
Why should government support efficiency programs? The idea is that everyone wins when the government helps consumers trade up to newer models of cars or appliances. Consumers get lower electric or fuel bills. Manufacturers are able to move products that would otherwise be harder to sell in the current economic climate. Governments benefit in a couple of ways. If manufacturers can stay in business, the government has fewer unemployed people to support. And if overall energy or fuel usage declines, the government feels less pressure to build new power plants or fuel refineries.
So how does all of this help small businesses? Well, as a recent article in the Small Business Trends blog pointed out, businesses too can benefit from government support for energy efficiency upgrades. The article highlights benefits in several states including:
California, where Pacific Gas & Electric Company offers rebates of $10 to $125 for installing high efficiency light bulbs.
and
Indiana, where Duke Energy gives small businesses up to $50,000 in annual rebates for high-efficiency improvements to HVAC-type systems.
Even if a power company won't subsidize the actual cost of upgrades, it might still help businesses figure out how to make improvements. That's what Minnesota's Xcel Energy does by covering  most of the cost of heating-optimization studies.
The important thing for small businesses is to check for special offers and promotions in your state, city or local community. For instance, small business owners in Austin, Texas not only qualify for a general commercial rebate, but also an additional special 30 percent bonus rebate, plus a lighting program that covers up to 70% of installed costs.
Other small business energy efficiency grant and rebate programs exist around the country from Pennsylvania to Arizona (where the state subsidizes up to 90% of incremental measure costs).
Rather than hunting all over the Internet, you can save yourself time and energy by using the handy guide from Business.gov that provides links to state and local energy efficiency programs for small businesses.
And remember, in addition to up front savings from rebates or other forms of assistance from government and utilities, any energy efficiency improvements you make to your business should end up helping your bottom line by reducing recurring expenses.
If you really go all out and achieve superior efficiency to the point where you're powering your business with solar or wind energy, your efficiency could even become a marketing point among Green-minded consumers. It's a message that has worked for businesses from New Belgium Brewing to Horizon Organic.
Has your small business benefited from any government or utility-sponsored energy efficiency program? Or have you seen bottom-line savings from energy efficiency improvements. Share your experiences in the Comments field below!