Category —
Wholesale List
Picking the best trick or treat treats can be a thought out process for some. There are a number of treat options available such as fruit or nuts as well as a wide variety of candy. Treats may be purchased wholesale, which can not only lower cost but provide a larger number of treats to hand out to trick or treaters.
10. Raisins – these healthy little snacks are a great alternative to sweetened candy or salted treats. They have a long shelf life and come in both natural and flavored varieties. Left over raisin treats can also be used to pack in lunches or eaten as snacks.


9. Nuts – a nutritious option for trick or treat treats, these should be used with caution as many children have nut allergies. If giving these out as the primary treat, consider keeping a nut free option available in case someone has a nut allergy.


8. Trail Mix – a combination of healthy dried fruit, candy pieces and salty treats, these snack packs are a filling option for Halloween candy treats. They have a very long shelf life and are well enjoyed by many.
7. Popcorn snacks – whether in a pre-filled bag or made into a gooey popcorn ball, this treat remains an annual favorite. Popcorn can be given as is, topped with cinnamon or sugar or cracked salt for an added touch.


6. Fresh fruit – a very healthy option for trick or treat snacks, fresh fruit can often be purchased in bulk and given to Halloween guests. Apples, especially caramel dipped ones, are a favorite.
5. Licorice – black, red or gourmet flavors, this long and twisty treat is a popular choice for many trick or treaters. Fun size packages of licorice can be purchased, or larger wholesale packages may be broken up into smaller single serving bags.


4. Caramel candies – sticky, gooey and sugary delicious, caramel snacks are near the top of any candy lover's treat list. These tiny bite size snacks can be distributed a handful at a time or melted down into a topping for popcorn or apples.


3. Cookies – single serve or a handful at a time, cookies of any flavor can satisfy the sweet tooth of most any Halloween visitor. Cookies may be purchased wholesale in single serving packages or in larger bags then repackaged.


2. Crayons – Not the best treat for older visitors, but certainly a welcome break from the overload of snacks. Crayons or even small toys can be purchased in large bulk quantities and packaged with other treats then given out to those who may be too young for sugary snacks.


1. Fun Size candy – any of the most popular brands of candy offer a fun size version. These smaller packages may be just a few bites, or a single serving size, giving trick or treaters a quick taste of their favorite treats.
It's that time of year again. The nights are getting shorter, the wind is starting to bite, and Halloween is approaching. Nothing says tradition like settling down with a scary movie – or ten – but with Halloween only lasting a day, how should you prioritize your list of scary movies for the ultimate fright night?
10: Halloween (1978)


Of course.
9: A Nightmare on Elm Street (1984)


It's classic for a reason – that reason being the titular nightmares that seep from the movie into your brain. The claws, the claws!
8: Shutter (2004)


This horror movie from Thailand is the ultimate experience in jumps, chills and thrills, and it gives a whole new meaning to "looking over your shoulder." For that time of night when you REALLY want to be scared.
7: Children of the Corn (1984)


It may be old and suffering from 80s special effects, but Stephen King is the master, and nothing proves it like a cult of crazy kids and a cornfield.
6: Chakushin Ari (2004)


Japan has perfected the art of creepy, ghostly girls with long black hair and a score to settle. The only thing scarier? Ghost girls who trail behind you on the ceiling…
5: The Amityville Horror (1979)


Your home should be a safe place where you feel protected from things that go bump in the night. If you believe that, don't watch this movie.
4: Poltergeist (1982)


They're heeeeeeere… and you'll never sleep again! Which is a good, because you've still got a few more movies left to go.
3: It (1990)


Oh, afraid of clowns, you say? There's nothing to be scared of. They'll just slither out of the gutter drenched in blood and grinning with all their teeth. No biggie.
2: The Exorcist (1973)


Where do we even start? How about the infamous head-spinning scene? The crucifix, the shaking bed, the deep guttral voice issuing from the throat of a little girl? How about that terrifying spider-crawl down the stairs – backwards?!
1: Ringu (1998)


If you really want your kids to stop watching so much TV, this should do it.
The following is a great list of Breast Cancer awareness products. Buy them for yourself and use them proudly or share them with others and help spread breast cancer awareness during the month of October.
1. Wholesale 3 Button Pink Crystal Laser Mouse

This mouse is equipped with high definition laser technology which can be used on any surface. The double heart mouse is embellished with Swarovski crystals and can be used on both laptops and desktops. When you buy this mouse, Innovera will donate $5 to City of Hope to promote breast cancer research so you can feel good about using your mouse. This mouse is suitable for left or right handed users.
2. Wholesale Breast Cancer Awareness Lanyard Keychain

Attach your keys to this fun pink lanyard keychain. You never have to worry about not being able to find your keys in your bag as this pretty pink keychain will be easy to spot every time.
3. Wholesale Breast Cancer Awareness Embroidered Wristbands

Everyone knows that exercise is crucial for health and breast health is no different. Promote Breast Cancer awareness when you wear these pink embroidered wristbands. 2 Wristbands come in an assorted pack of pink and white.
4. Wholesale Pink Ribbon ReAction Mechanical Pencil 0.7mm

BIC plans to donate $75,000 this year with the sales of some of their products Their mechanical pencils are decked out with breast cancer ribbons ribbons and are refillable. 2 pencils come in a package along with lead and eraser refills. A rubber grip and D-Flexion technology makes these pencils comfortable and easy to write with. Show your breast cancer support as your write!
5. Wholesale Resilient Business Card Book Faux Leather Pink

This adorable faux leather business card book comes in pink and includes 12 plastic sleeves for extra card storage. Rolodex plans to donate $53,000 to City of Hope and when you buy a business card holder, $0.50 goes to meeting that goal. An additional card pocket and 10 note cards allows you ample space to store all of your important contacts.
6. Wholesale Leather Tote 11-1/2 x 4 x 10 Pink

Carry around all of your necessities in this fashionable pink leather tote. Now you can look trendy and support a great cause at the same time. 3-10% of the price of each bag goes to the Breast Cancer Research Foundation. Double handles make it easy to carry and a pink ribbon adds to the cute factor of this tote. The pink leather is accented with chocolate brown and has room for all of your things. Store your loose items in a small zipper pocket. There are also extra pockets to store your cell phone and any other small electronics.
7. Wholesale Caramel Mochaccino 8 Oz Can

There's nothing better than a warm and indulgent Caramel Mochaccino. Fireside coffee will donate part of the profit of every Caramel Mochacchino sold to breast cancer research. 14 one cup servings of a chocolatey, caramel, coffee confection come in each can.Help support the fight against breast cancer – Each can contains 14 8-oz. servings of instant gourmet coffee.
It's that time of the year again: zombies, pirates, and ghosts, oh my! Halloween is a great holiday for children and adults alike. Kids love the costumes and candy, whereas adults love it because, well… when else is it considered socially acceptable to have cobwebs, pests, and dead things lying around your home? Time to make the most of it and get to decorating!
1. Spider Webs
Spider webs are one of those must-have things for Halloween. On this here site, you can find spider webs galore. There are webs that stretch across doors and windows, webs that glow in the dark, ones that hang across ceilings… the list is limitless.
2. Roaches and Rodents
Your Halloween home wouldn't be complete without roaches, rodents, and other creepy crawlers. Be über nasty and get a variety. The next step up would be to leave open food containers lying around for a few weeks prior to Halloween. But don't say you haven't been warned: pest control is expensive.
3. Rodent Silhouettes
Thanks to rodent silhouettes for windows, even folks who don't get the privilege of coming into your home can see what lurks within.
4. Skeleton
No Halloween would be complete without a decomposed body, would it? This skeleton can be hung or laid out on the ground.
5. Crime Scene Kit
Skeletons might be common Halloween décor, but you can add a touch of realism by creating a gruesome crime scene with it. If they call you morbid, they're just jealous of your originality.
6. Zombie Chowing Down On Human Head
The human fascination with flesh-eating, dead people is something that psychologists are still trying to figure out. Regardless, zombies are all the rage this year. It appears as though he is rising from the ground, making it the perfect front yard prop.
7. Dangling Bats
In case webs, roaches, and rats aren't enough, the bats dangling from the ceiling will provide the finishing touch. Halloween is once a year, so it's time to go all out.
8. Skeleton Table Pieces
This is a set of three skeleton table pieces to prop on the kitchen or coffee table. One skeleton covers his eyes, another covers his ears, and the third covers his mouth. "See no evil, hear no evil, speak no evil."
9. Skeleton Door Cover
Undoubtedly, this will throw some much-needed humor into the ghoulish mix. Guaranteed, nobody has ever seen anything like it. The perfect cover for your bathroom door: a skeleton reading the newspaper on a toilet bowl.
10. An Utterly Terrifying Mask
Aside from turning your clean, cozy home into a filthy deathtrap, the other great thing about Halloween is something that no self-respecting adult wants to admit to themselves. It's hidden there in your subconscious. After all the headaches and stress they've caused, you want to scare those little neighborhood brats. Don't deny your perfectly natural urges. BOO!
Send your kid off to college with enough supplies to last them a full semester. Wholesalers offer the means to do so without taking out a third mortgage. Check out this semester's top 10 list of ideas to help stretch your dollars.
#10 Socks


College life takes it's toll when it comes to doing laundry at laundromats or dorm rooms. It seems like there are more unmatched socks than ever at college.
#9 Underwear


Just as quickly as socks disappear, so do underwear. Buying in bulk is a great way to ensure your student has enough to last all semester.
#8 Storage and Disks


Whether it's thumb-drives, CDs or DVDs, disks are always a welcome addition for any college bound student. It's always a good thing to have something to back their work up on. With a wholesale pack of them, they might even share with their roommates.
#7 Highlighters


Since their spending the time "hitting the books", give them the tools to help retain everything their reading. Highlighters are the perfect tool for the job. A bulk order ensures they will have enough for the whole semester.
#6 Snacks


Many snacks can be bought in large quantities. Things like macaroni and cheese, snack size bags of chips, and other items offer wholesale pricing for large quantities of goodies that won't go bad quickly.
#5 Bathroom items


Bulk quantities of soap, shampoo, body wash, hairspray and hand soap will be a welcome addition for any college student living away from home.
#4 Toilet Paper


No college student wants to run out of toilet paper. Wholesalers offer packages of toilet paper for cents per roll.
#3 Laundry Detergent


This is a great item to buy in bulk at wholesale rates. Laundry soap is one of those necessities that you can never have enough of. Don't forget fabric softener or sheets while you are at it.
#2 Batteries


Batteries are another one of those things that you never have enough of or never have the right size. A bulk orders of batteries in multiple sizes are sure to please every college student.
#1 Phone Cards
Phone cards can be bought through wholesale dealers and can be used on pay phones. Prepaid minutes can be purchased for cell phones, too. Mom and dad will get the pleasure from students having these gems. Phone calls home to the folks and no collect call charges are just added perks.
Cereal Bars

This one's a no-brainer. This kids' snack is ridiculously easy to pack, it's way quicker than making your own batch of rice krispie treats or something similar. They come in all sorts of flavors, so the kid who finds them in his or her lunch won't get bored with all the flavors.
Gushers!
They ultimate in corn syrupy goodness, you'll find these on the pseudo-fruit snacks aisle. Is it solid, liquid, or something in between? Actually, it's all of the above.
Raisins

If the thought of buying Gushers made you cringe in fear of the next dentist bill, you might want to go with something more natural. Raisins are nutritious, and unlike fresh grapes, they keep for a long time. You can lay in a huge supply and have yummy, healthy snacks for weeks.
Red Bull

Ok, this one's obviously for the older students. That is, unless you really want to try teacher's patience.
Pigs in a Blanket
Once the kids are finally back in school, there's nothing a parent wants to do more than spend the afternoon cooking a fun, delicious snack for when the little darlings come home. Or not, so there's always…
Pizza Rolls
Even a six year old can probably figure these out. Zap, eat, enjoy. They might even manage not to make a mess with these things.
Fresh Fruit
There's only one main factor that determines what foods kids like to eat. That factor is sugar, and fruits are sweet enough to appeal to kids while being chock-full of vitamins, fiber and other nutrients.
Popcorn Snack Mix

Microwave Popcorn Lung notwithstanding, popcorn is surprisingly healthy when it's air-popped and not slathered in butter and salt. Add some other ingredients and you've got a great snack. Make it sweet with cinnamon sugar, some M&Ms and graham crackers, or take the salty route with pretzels and nuts.
Chocolate Covered Stealth Health
If it's got candy on the outside, the kids will love it. So give them chocolate covered healthy things – peanuts, raisins, almonds or even ants. Gross? Insects are actually very nutritious.
Broccoli and Cauliflower
Hey, maybe your kid is a vegan in the making. You never know. If not, there's probably at least one vegetarian kid at school who wants it, so long as they're not all desperately trying to trade their crunchy lunches for sweets.
Just as summertime hits its peak and is in full swing, school preparation nips at its heels and demands time, attention and money. Why load up the kids in the family van and head to the store with its crowded aisles and spend endless hours searching for everything on their lists? Consider, instead, shopping from the comfort of your airconditioned home as the kids keep busy in the back yard. With low prices and great deals on shipping, buying back to school supplies wholesale is a great option for today's busy family. Here are ten essentials for the back to school set that can be ordered wholesale.
Paper
Online wholesale shopping has got you covered for paper: wide-ruled, college-ruled, loose leaf filler and composition books abound for first graders through senior high.
Pens and Pencils
If you have paper, you need something with which to write. Good old number twos are available wholesale as well as a wide variety of pens in every color.
Backpacks
Every year, it seems, kids clamor for new backpacks. With backpacks in all sizes, shapes and colors, your children will be able to find just the right one while you'll be pleased with the great prices.
Folders
A great variety of colored and popular character folders are sure to please any kid. And at wholesale prices, mom will be smiling, too!
Erasers
Mistakes happen! Erasers make them better. Get good quality erasers for your whole clan wholesale!
Crayons
For the younger school-goers, crayons in all varieties abound in wholesale, and at these prices, you can afford to pick up some just for home, too.
Glue
Anytime kids can glue anywhere but in the house is great. Send them to school stocked and ready to get sticky!
Math Sets
Rulers, compasses, triangles and protractors available all in one handy case. Wholesale shopping has a variety of math sets sure to suit your kids' needs.
Apple Corer or Apple Slicer
With prices so great, why forget the teacher? Now she can make quick work of the apples all the other kids gave her!
Relaxing Spa Candles
Ok, so this one's not for the kids or teacher. After getting the kids back to school in budget-wise style, mom deserves a little relaxtion. This one's for her!
This list of the top ten wholesale items for a cross country road trip includes a list of items and collections that can all be found on wholesale search site www.dollardays.com.
10. Sunscreen


Nothing puts a damper on a fun old fashioned family trip like spending eleven hours outside at an amusement park and heading back to the hotel looking like the world's largest lobster catch.
9. Earplugs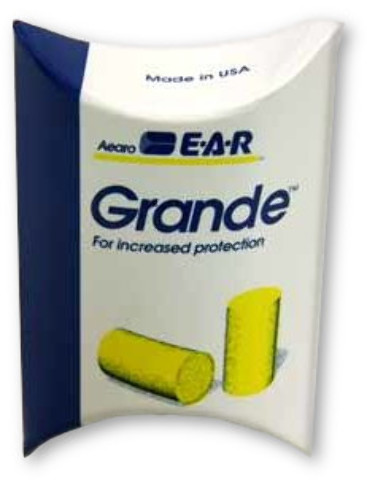 Anybody who has ever travelled with children of any age knows how painful it can be. Problem solved.
8. Dog Leashes


If your taking a four legged friend along, it never hurts to have a few extra of these. And if your anything like Clark Griswold in "Vacation," it probably wouldn't be a bad idea to bring an extra pooch or two.
7. DVD Cases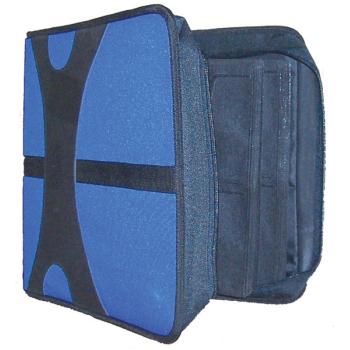 Nothing promotes family bonding like every member of the family being totally absorbed in their favorite movies on their own personal DVD players. These cases hold enough movies to prevent having to talk to each other for weeks.
6. Taffy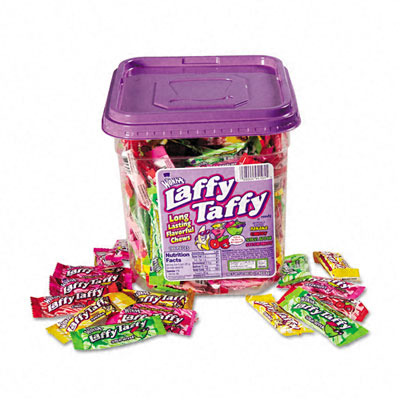 Okay, so they excess sugar might give everyone a little extra energy to burn on the car ride. But a good piece of taffy is almost guaranteed to gum up little mouths, making impossible to whine, complain, or argue with siblings.
5. Stimulants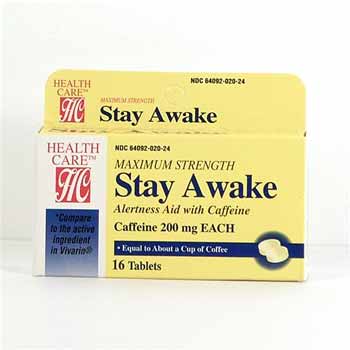 On the ride out to your vacation spot, everyone will be so excited you'll want to drive all the way through in one trip. On the way back, you'll be so ready to be home and out of the car you won't even notice the fourteen hour drive after popping a few of these.
4. Toilet Seat Covers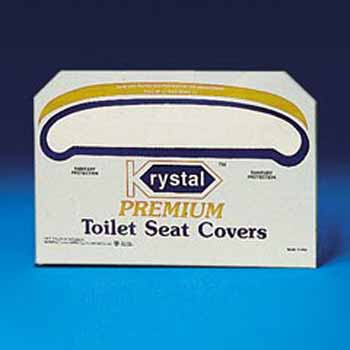 We all know how nasty those truck stop bathrooms can be. Take some of the guess work out of whatever it is that you'll be sitting in by picking up a few of these before you embark on that trip.
3. Anti-Diarrhea Medicine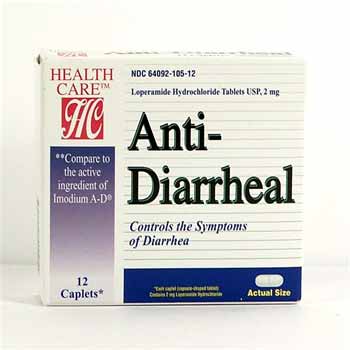 It's a long way from Mexico back to Michigan. Montezuma's Revenge + No Gas Stations = Recipe for Disaster
2. Buckets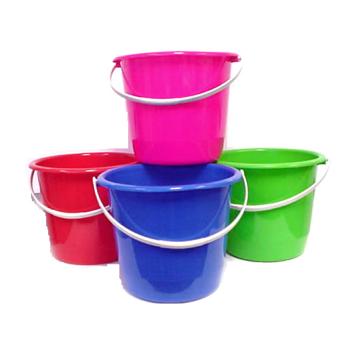 If you're headed to the beaches, what a great way to make sand castles. And this removes the need for frequent bathroom breaks. Just ease yourself to the back of the van and take care of business.
1. Protection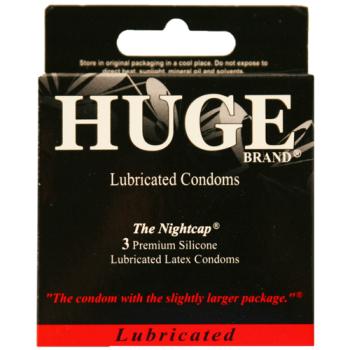 Nothing ruins a twenty-three hour drive home like a little morning sickness…
To promote our new monthly give away, we wanted to kick things off by listing our top 10 things to buy wholesale!
Consumers buy wholesale products for a variety of reasons. The best part about wholesale is that if you look hard enough, you can find literally anything. No, really. ANYTHING. Listed below are some of the funniest (yet useful for someone) products you can buy in a wholesale lot. You never know, you may come to realize your life could use a few more crystal toe rings or leather chaps.
Buy a box of these and you'll never run out of meditative guardians again.

Keep the box of spares in the attic. When the grandkids come over to play, keep in mind that there's nothing creepier than discovering a box of spare garden gnomes staring at you. That will teach them to stay out of the attic.

For the couple who are hiking the Appalachian Trail for the honeymoon.

For the fortune teller in your life. You tip your mail man and hair dresser around the holiday's, don't leave out the woman who is responsible for your "long, lustrous life!"

6. Buffalo Leather Motorcycle Chaps
A lifetime supply of leather chaps is necessary for any certified motorcycle hound. Maybe purchase a set of the next size up as well JUST IN CASE.

Don't force all the birds in your backyard to stuff themselves in one tree spirit's mouth. Buy a whole box and place one on each tree. If you're nice, leave some out there for squirrel's, too.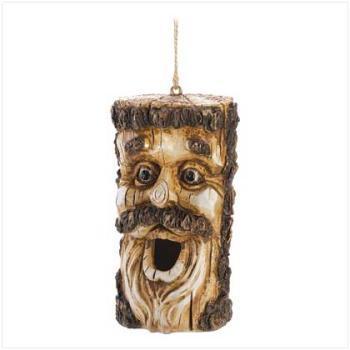 Why buy wholesale? In case you shake your groove thing a little too hard. Or better yet, have a polyester party with your girls and hit the town in, um… style.

Staple these into your skimpy tops and you'll never have to worry about lack of support again. Thank you wholesale.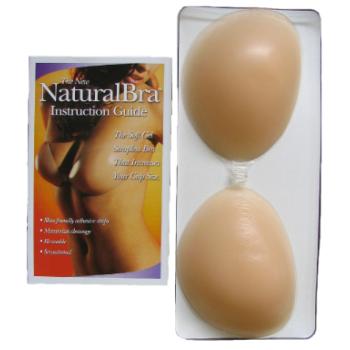 Who doesn't need 50 of these?

Explanations will not do this justice. Described as "your true wildlife decor," it is no longer difficult for the outdoor man to find as many decorative table center pieces for each of his hunting cabins as he needs. We shall dictate this the winner of hilarity.